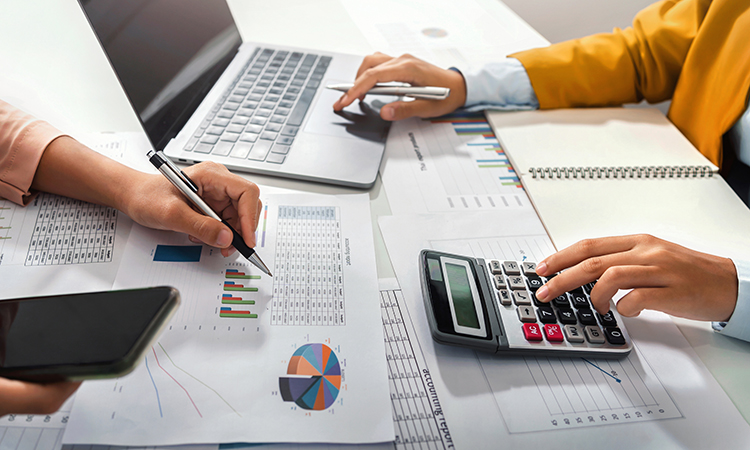 25 Oct
Position
Accountant
Salary
$71,760 – $95,680 Annually
Qualifications
Requires a bachelor's degree in Accounting or a Business-related area, three years of experience in general ledger accounting functions and reporting, and grant accounting experience.  Must have a good working knowledge of integrated accounting software, and account reconciliation.  Must also demonstrate proficiency in Microsoft Office Applications – particularly Word and Excel.
Basic Duties
Responsible to a Finance Manager for general accounting functions. Works independently and in a team environment toward specific results, devising new methods, and modifying or adopting standard procedures to meet new conditions. When a definite objective is set, the Accountant is allowed to plan and arrange own work. Accuracy of work is very important. Individual integrity is essential, as information utilized and created in this position is confidential.
Location
Sedalia, CO
Benefits
CORE offers an exceptional benefits package that includes:
• 9/80 work schedule (3-day weekend every other week)
• 160 hours of accruable PTO per year (minimum)
• 100% cooperative-paid benefits, including defined benefit pension plan, medical insurance, dental insurance, vision insurance, basic life insurance, short-term disability, long-term disability, employee assistance program
• 401(k) retirement plan with company match up to 4%, 100% vested immediately
• Wellness reimbursement up to $300 per year
• 8 paid holidays per year
• Paid parental leave
• Education and training reimbursement
• Volunteer paid time off
• Length-of-service program
Posting Number
2022-110
How to Apply
If interested in this position, please complete our Job Opening Form or send a résumé and cover letter to CORE Human Resources.
The above statement is a partial description of the require­ments for this position. The complete job description is available for your review by contacting CORE Human Resources.
CORE Electric Cooperative is an equal opportunity employer.
CORE provides equal employment opportunities to all employees and applicants for employment and prohibits discrimination and harassment of any type without regard to race, color, religion, age, sex, national origin, disability status, genetics, protected veteran status, sexual orientation, gender identity or expression, or any other characteristic protected by federal, state or local laws. All qualified candidates are given equal opportunity, and selection decisions are based on job-related factors. We also believe in strength in diversity.