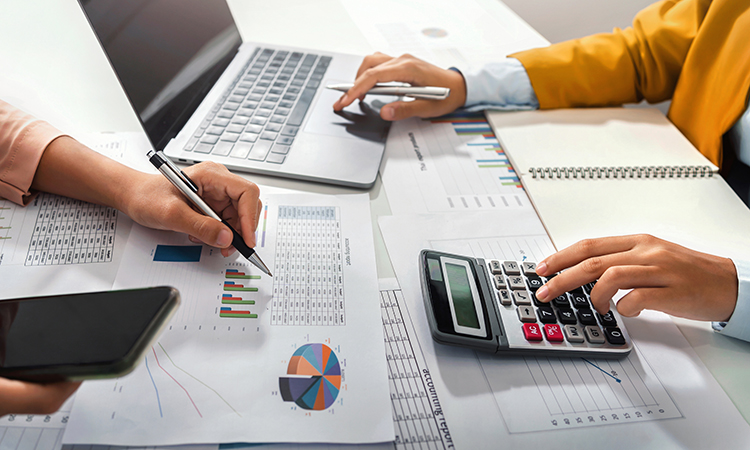 13 Sep
Position
Senior Accounts Payable Specialist
Salary
$26.73 – $33.38/Hour
Qualifications
Requires a high school diploma or equivalent; a minimum of five years' experience in basic and intermediate accounting functions; and knowledge of year end 1099 filings, sales tax, and/or general bookkeeping. Must have a good working knowledge of ERP based general ledger software, account reconciliations (AP trial balance and GL balance). Applicant must demonstrate proficiency in Microsoft Office Applications, particularly Word and Excel.
Responsibilities
Reporting to the Manager of Finance. Duties are semi-routine involving application and interpretation of company procedures and governmental regulatory requirements. Sound judgment required when making decisions. The position requires regular contact with employees and customers, and a great deal of tact and sensitivity. Constantly works with confidential information. Requires astute mental and visual diligence. Requires excellent organizational skills. Basic aptitudes in verbal reasoning, numerical ability and visual speed and accuracy are essential. Diplomatic skills are crucial to interact with the Finance Department, other departments, and customers to furnish and obtain information. Fundamental knowledge of General Ledger accounts is necessary to final approve invoices and ensure these are coded correctly for ERP input. Audit applicable sales tax in the amount of the invoice and, and in cases where it is not included, make necessary entry for accruing Use Tax. Prepare, review and file federal forms 1099, including but not limited to, 1099-MISC, 1099-NEC, and 1099-S, with government agencies and recipients. Duties include daily, weekly, monthly and yearly tasks such as: Entering all invoices received via regular mail or email into the ERP system; Indexing invoices ensuring vendor name, invoice number and amount are properly captured in the system; Monitoring and updating Cash Tracker disbursements, including future wire transfer payments to assist in treasury cash management—required general working knowledge of cash tracker and its function in treasury management; Resolving routing and coding issues in a timely manner. Runs AP trial balance and reconciles against GL AP balance weekly, research discrepancies if any arise. Approves all AP batches prepared by other AP Specialist(s) in the department. Reviews and research CP2100A Notices issued by the IRS, corrects data on reported discrepancies between W-9s and IRS records. Prepares and generates automatic transmission Direct Deposit (ACH), Checks payment, and VOID files for bank upload weekly or as needed. Reconciles vendor statements and corresponds with vendors to ensure organization is current on any outstanding invoices. Prepares and prints all checks and prepares check register for payments made.
Locations
Sedalia, CO
Benefits
CORE offers an exceptional benefits package that includes:
• 9/80 work schedule (3-day weekend every other week)
• 160 hours of accruable PTO per year (minimum)
• 100% cooperative-paid benefits, including defined benefit pension plan, medical insurance, dental insurance, vision insurance, basic life insurance, short-term disability, long-term disability, employee assistance program
• 401(k) retirement plan with company match up to 4%, 100% vested immediately
• Wellness reimbursement up to $300 per year
• 8 paid holidays per year
• Paid parental leave
• Education and training reimbursement
• Volunteer paid time off
• Length-of-service program
Posting Number
2023-070
Posting will close Wednesday, September 27, 2023.
How to Apply
Apply via our online Job Opening Form. Contact hr@core.coop to obtain a full job description.
CORE Electric Cooperative is an equal opportunity employer.
CORE provides equal employment opportunities to all employees and applicants for employment and prohibits discrimination and harassment of any type without regard to race, color, religion, age, sex, national origin, disability status, genetics, protected veteran status, sexual orientation, gender identity or expression, or any other characteristic protected by federal, state or local laws. All qualified candidates are given equal opportunity, and selection decisions are based on job-related factors. We also believe in strength in diversity.