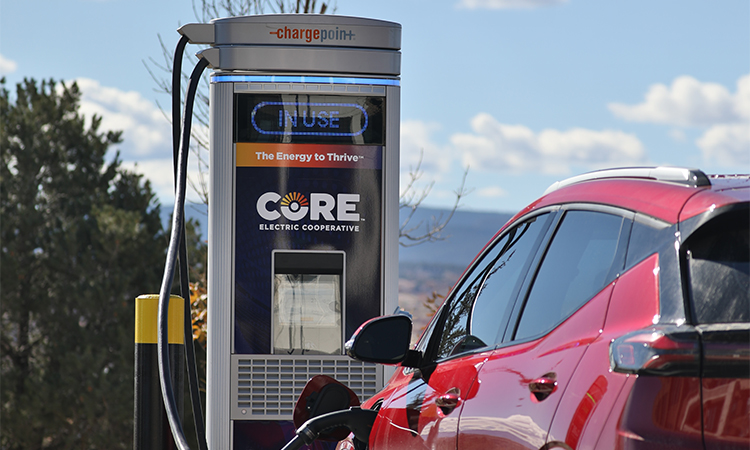 Important info regarding CORE-owned EV chargers
Effective May 1, 2023, rates for the publicly accessible Level 3 electric vehicle chargers at CORE Electric Cooperative's Bennett and Sedalia offices are $0.40 per kilowatt-hour for the general public and $0.15 per kilowatt-hour for residential CORE members who have enrolled in CORE's member driver group.
For all users, a $0.25 per minute parking fee begins five minutes after charging has completed.
Residential CORE members can enroll in the discounted driver group by clicking the button below or using connection code 320144 through the Connections > Use Connection Code option within the ChargePoint app or website. A valid CORE account number and associated member name are required as part of the enrollment request. This information can be found on your CORE monthly bill or by logging into the SmartHub account management platform.
Enroll
Please note: Enrollment in the member driver group is not immediate, and can take up to two business days to take effect within ChargePoint's system. Enrollment is also limited to five ChargePoint accounts per residential CORE account.