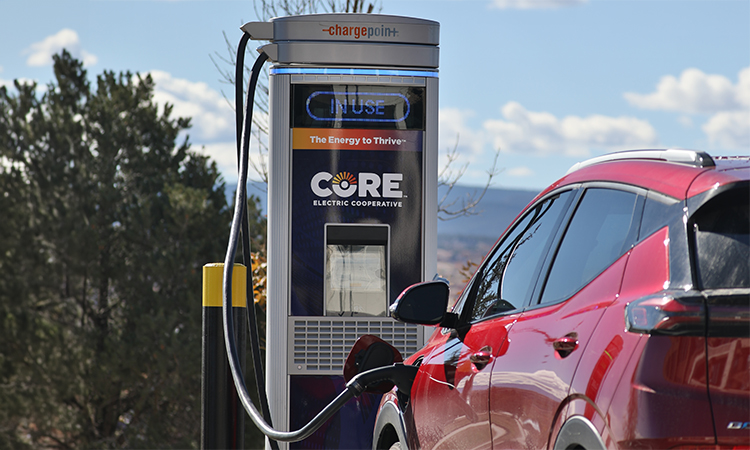 13 Jul
CORE recently cut the ribbon on a publicly accessible electric vehicle charger at Castle Rock's Miller Activity Complex – one of 11 new CORE-owned and maintained Level 2 and 3 public chargers that will be operational this summer and fall.
Additional chargers will be located in Bailey, Castle Pines, Parker, Bennett, Deer Trail, Kiowa, Elizabeth, Woodland Park and other parts of Douglas County. State grants helped fund eight of the 11 chargers.
Eligible residential CORE members receive a discounted rate of $0.15 per kilowatt-hour (kWh) at CORE's public chargers – more than 60% off the general public rate of $0.40 per kWh. The CORE member discount requires enrollment in CORE's member driver group.
Visit this page for more information and to join the discount member driver group via the ChargePoint app.